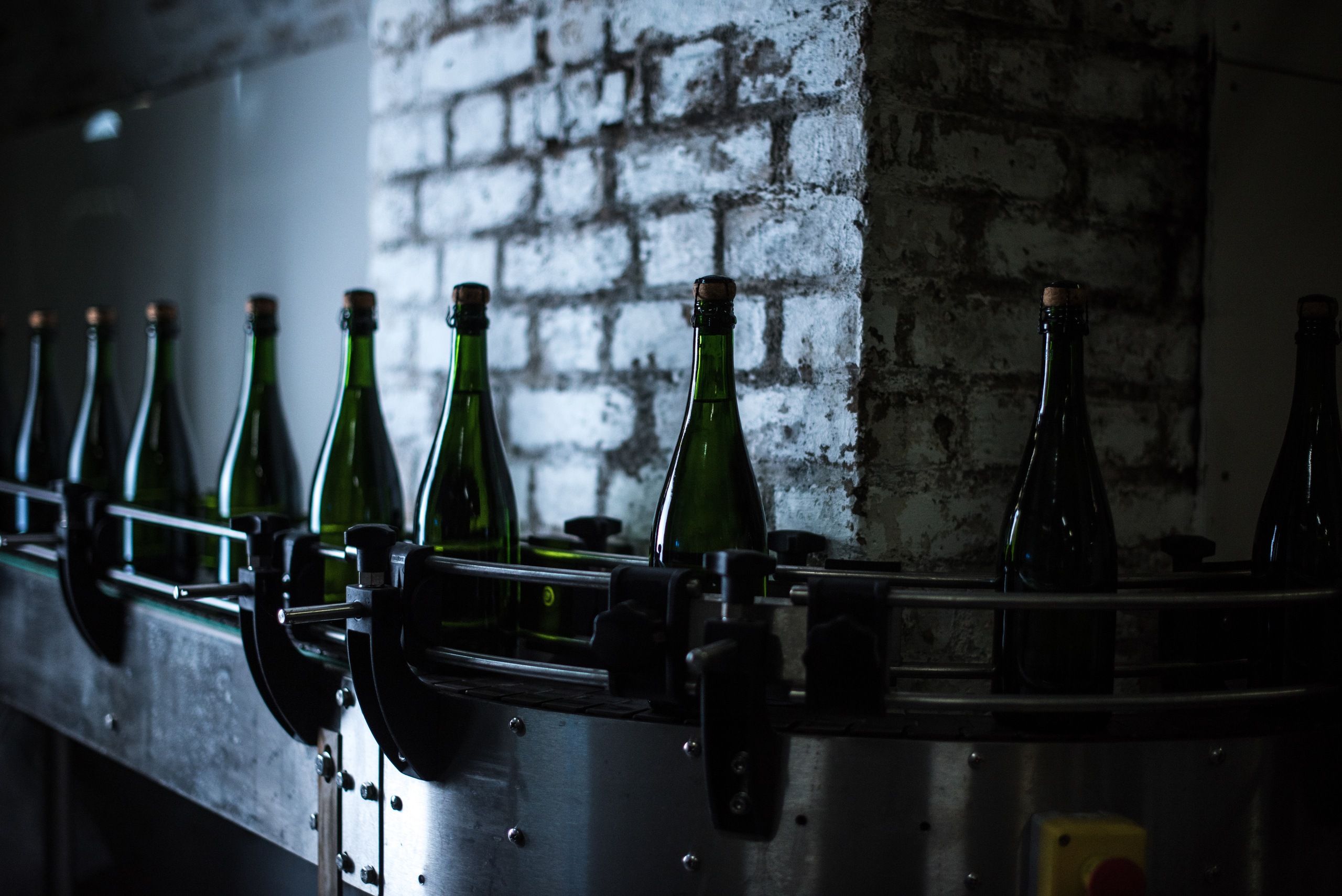 Our Craftsmanship A singular art
Ayala is first and foremost a unique place, at the crossroads of the Grands Crus of Champagne. Here, everything is done on site and according to the Rules of Art, that of the blend.
The House celebrates a modern conviviality, where sincerity meets tradition, all while being carried by innovation.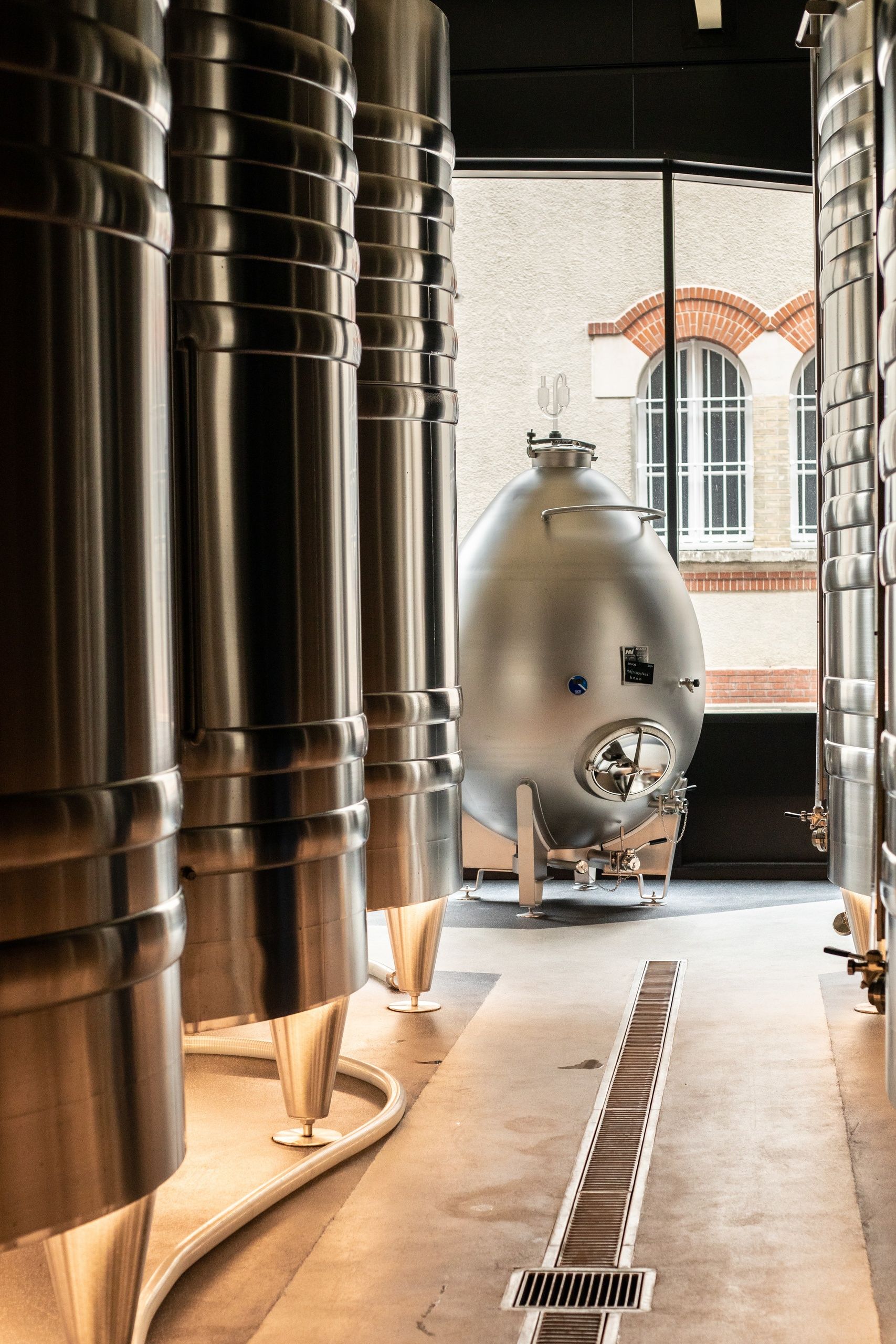 A unique place for the entire production
Implanted from the beginning at the heart of the village of Aÿ, the House benefits from a strategic and central location. On the site, the contrast between the Art Déco buildings from 1914 and the modern facilities makes for a remarkable ensemble. The stainless-steel vats are perfectly integrated into the age-old cellars dug into the Aÿ slopes, while the floor-to-ceiling black colour emphasizes the charm of the House. This artful mix of the two styles aptly celebrates the precious heritage of the House and its ability to innovate.
Built along vertical lines, the AYALA head office is meant as a beacon of the savoir-faire of Champagne. All the steps in elaborating champagne take place on location, from the arrival of the grapes to the expeditions in France and abroad. The vertical organisation of the premises, from the cellars to the rooftop, enables AYALA to limit the number of manipulations and human intervention, so as to preserve the quality of the wines and insure a constant refined style.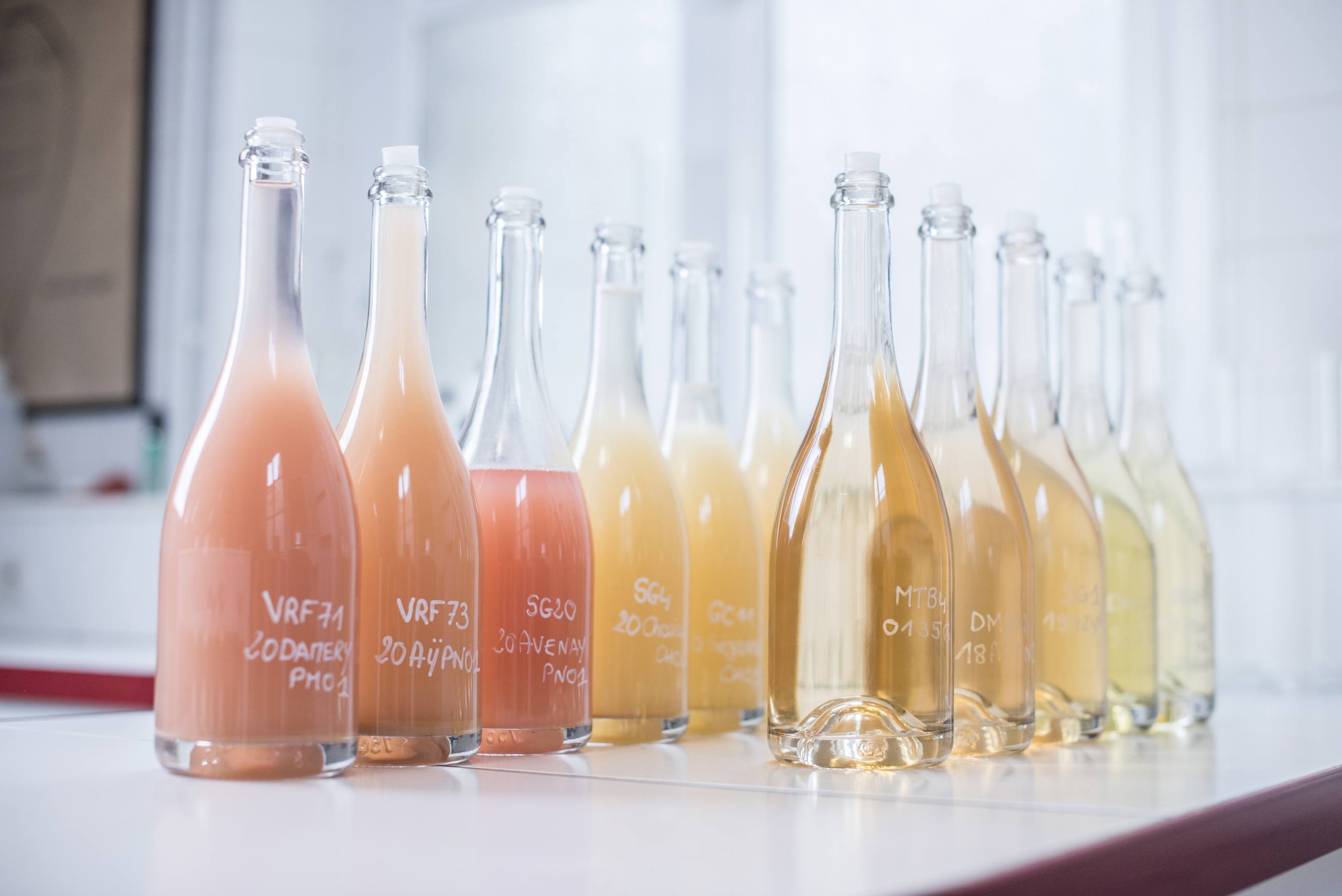 A bespoke work

Every year at the harvest, the grapes from more than 70 different crus are picked by hand. They come from the best terroirs of Champagne: the Montagne de Reims, the Côte des Blancs, Les Riceys, Montgueux or even Vitry-le-François. The House's own vineyards are in the Côte des Blancs, in Chouilly and Oger both classified Grands Crus, and in Champvoisy in the Vallée de la Marne.
This great diversity, one of the specificity of the House, contribute to bring complexity and balance to the blends. Indeed, each grape variety, each cru, each vintage is vinified seperately to preserve the expression and typicity of the terroirs of Champagne. It is within this rich aromatic palette, that Caroline Latrive draws the wines to compose the blends and to succeed in preserving the constant AYALA style, year after year.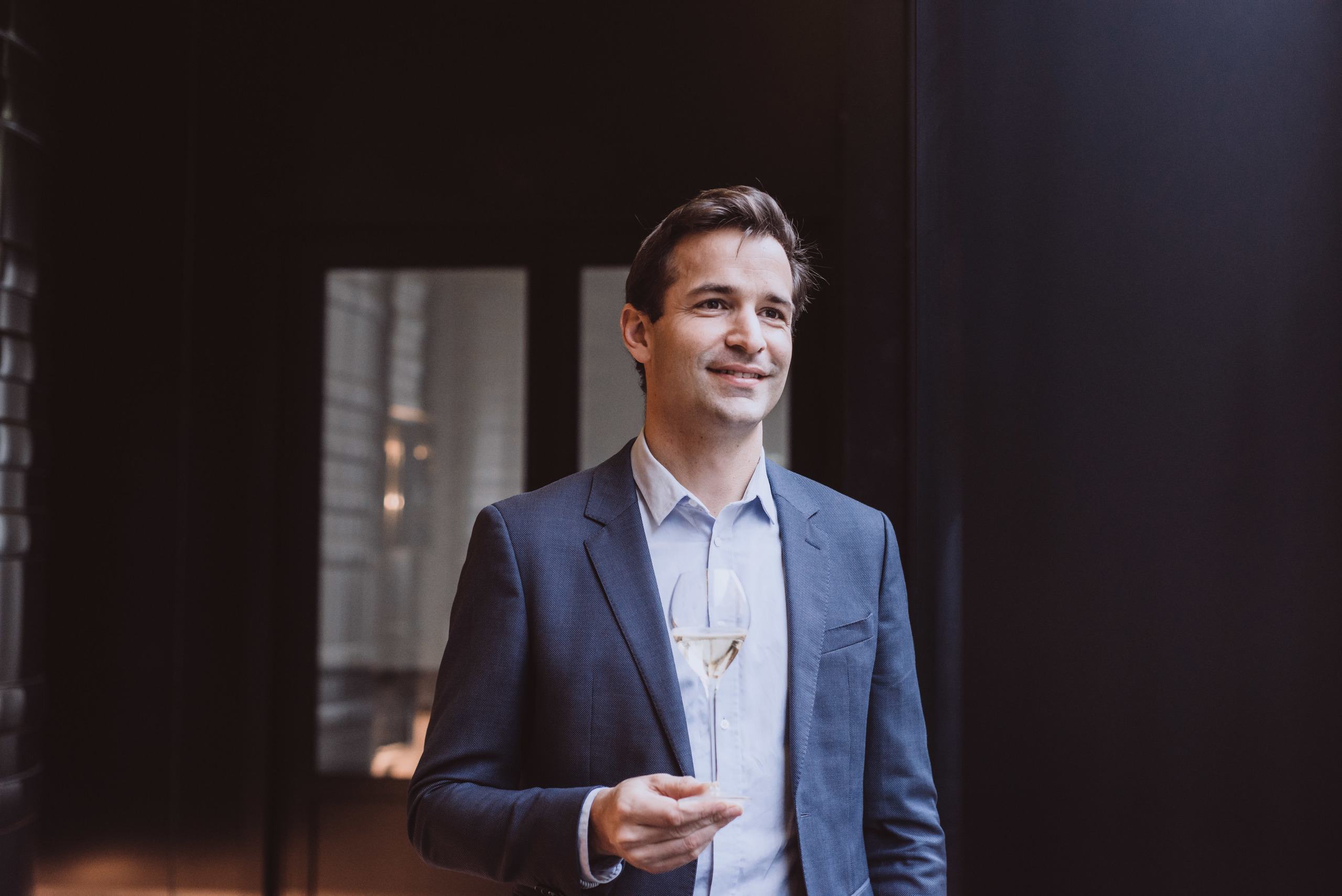 An entrepreneurial
spirit
The savoir-faire of Champagne AYALA is daily carried by a young an passionate team. Limited in size, with complementary expertises, the team enjoys true entrepreneurial freedom as well as a rare flexibility. Authenticity and simplicity are the fundamental values of thriving work relationships, both within the company and with partners and clients.
Driven by the will to go forward, the House developed itself greatly on the international stage. Champagne AYALA is now present in more than 60 countries around the world. From Tokyo to London, New York to Sydney, the wines are appreciated in the best places, flying the House's flag.