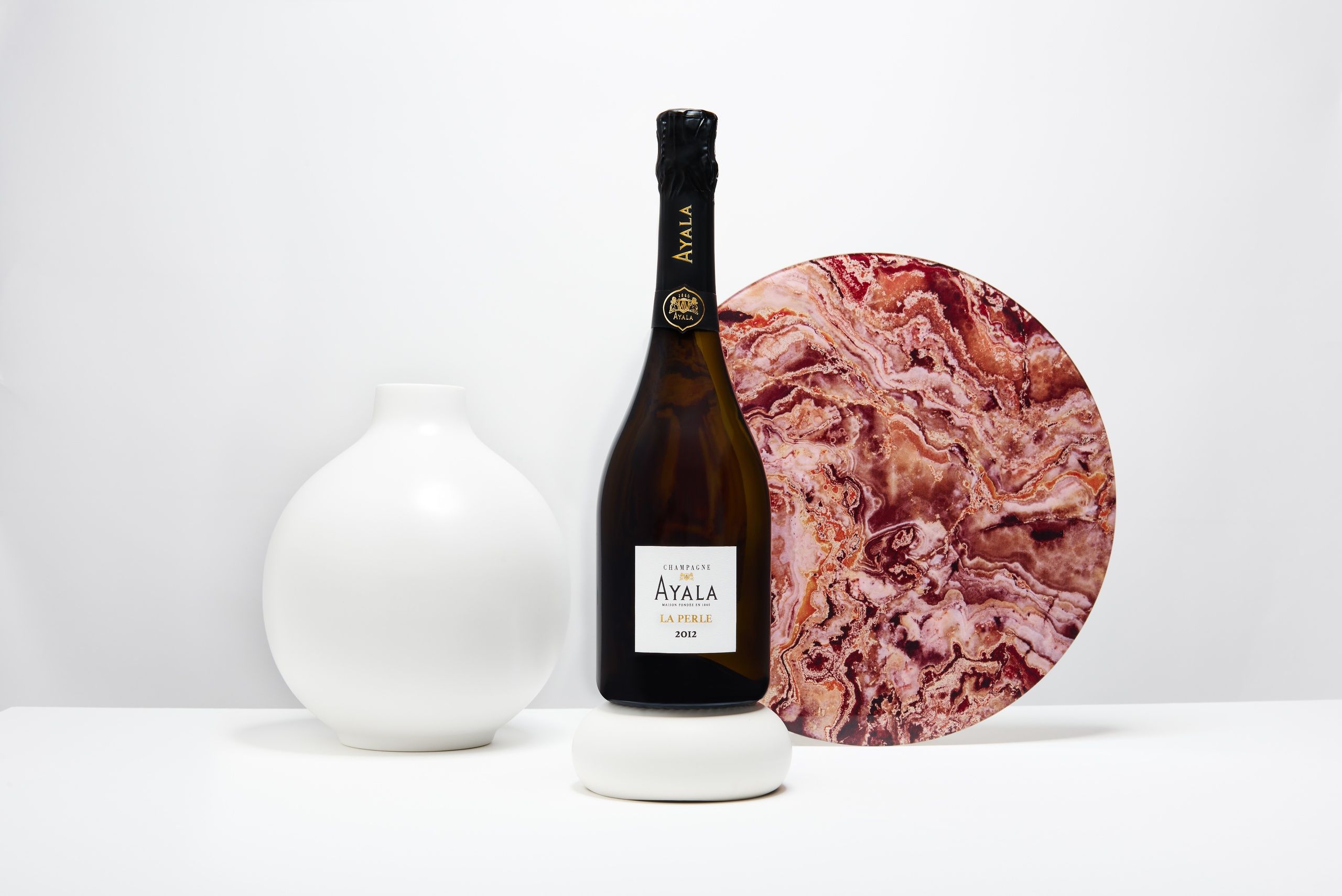 La Perle 2012 an exceptional vintage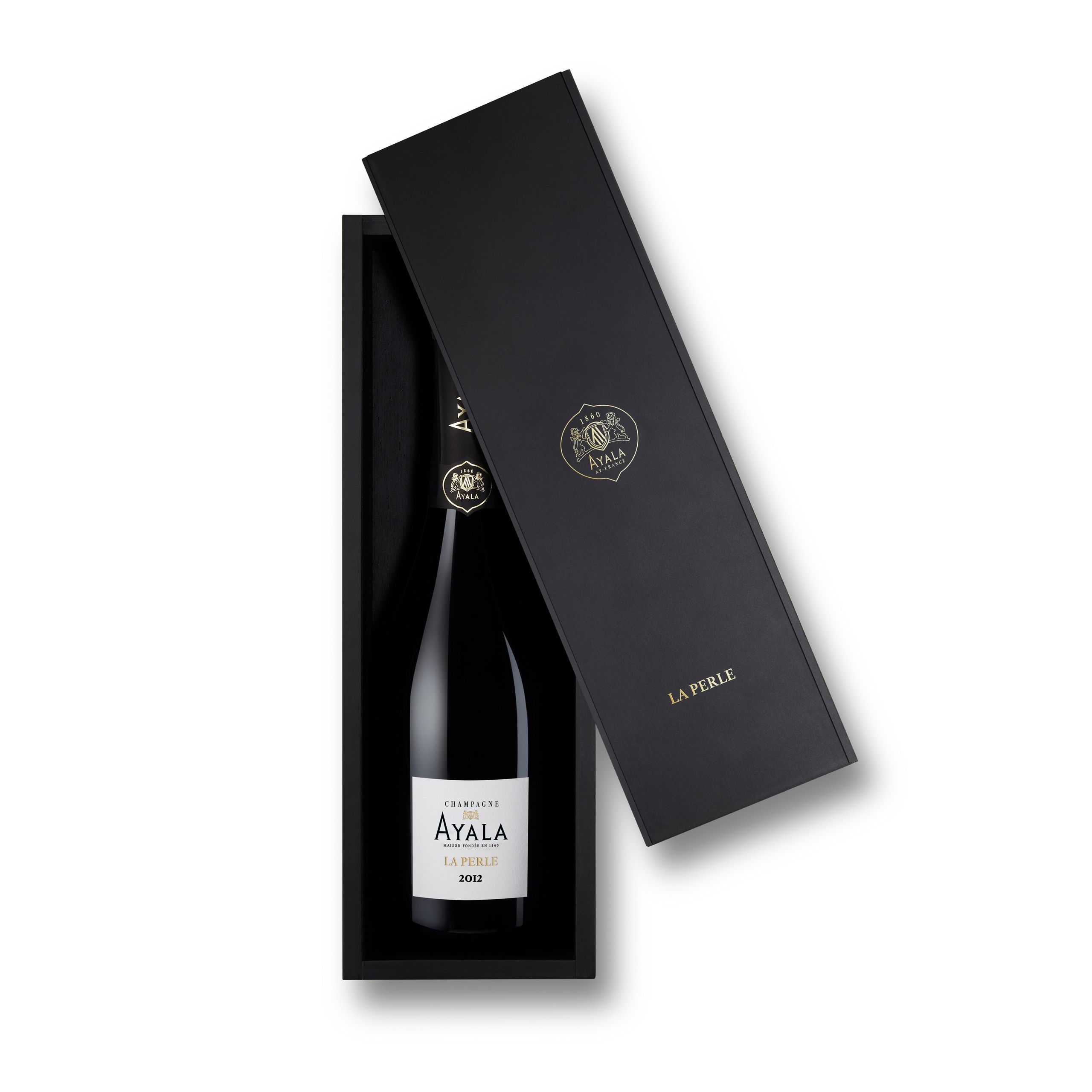 La Perle 2012
An exceptional vintage in Champagne, in very limited quantities, with a new label and exclusive gift box
Champagne AYALA reveals a new vintage for its prestige cuvée La Perle. A truly great vintage in Champagne, a very generous and expressive wine, combining vivacity and complexity for a perfect balance It was a year with low yields of great quality, which promotes the exceptional character of this cuvée. For the occasion, a new label with a refined and contemporary style, highlighting the tailormade craftsmanship of Champagne AYALA, and the exclusive & premium footprint of this cuvée.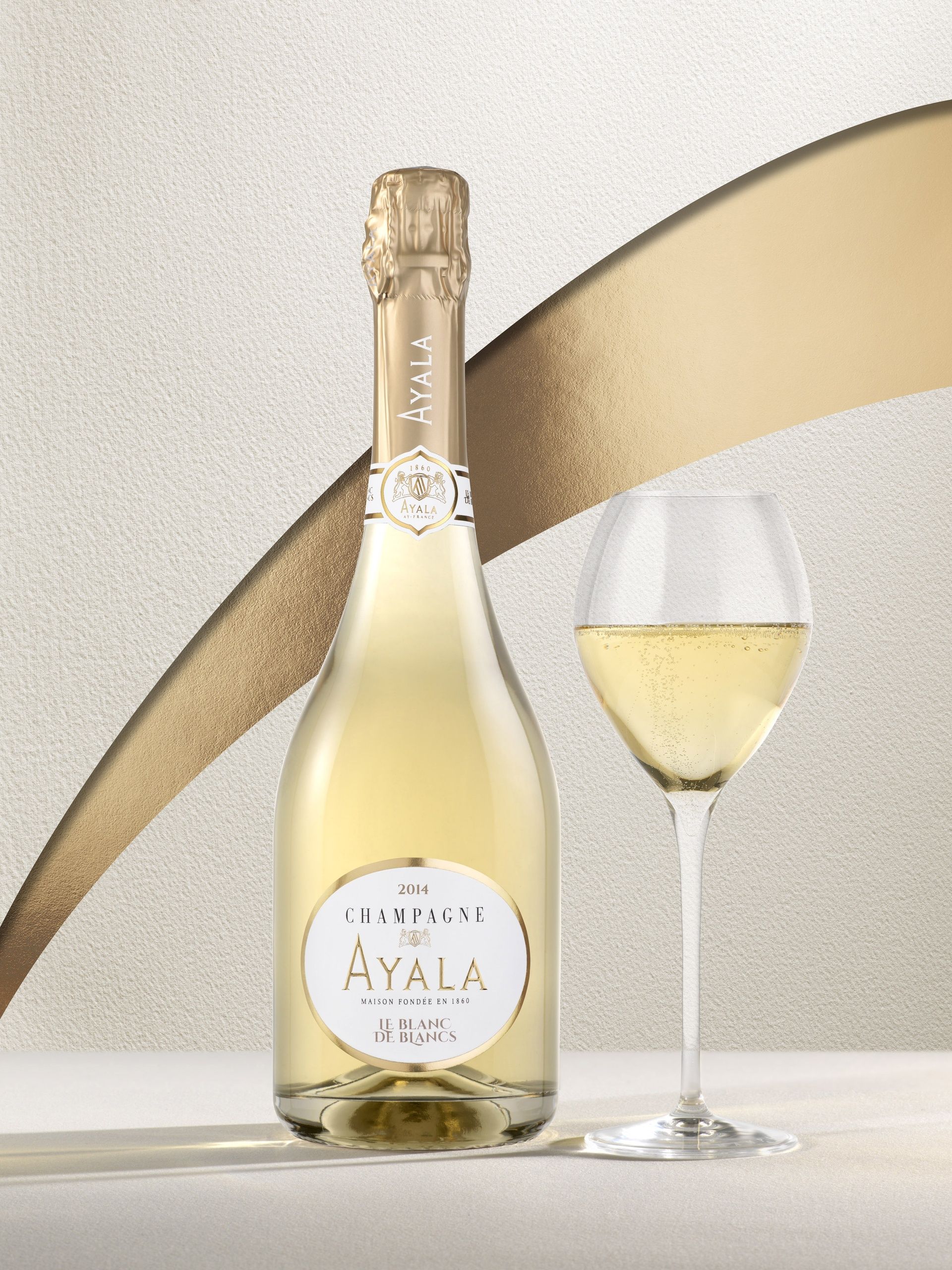 Le Blanc de Blancs 2014, new vintage
The essence of Chardonnay, from a new and exceptional year
2014 is a superb year for the Chardonnays from the Côte des Blancs. It is a very consistent vintage with grapes that were perfectly ripened, yielding an abundant harvest notably in the Grands Crus villages.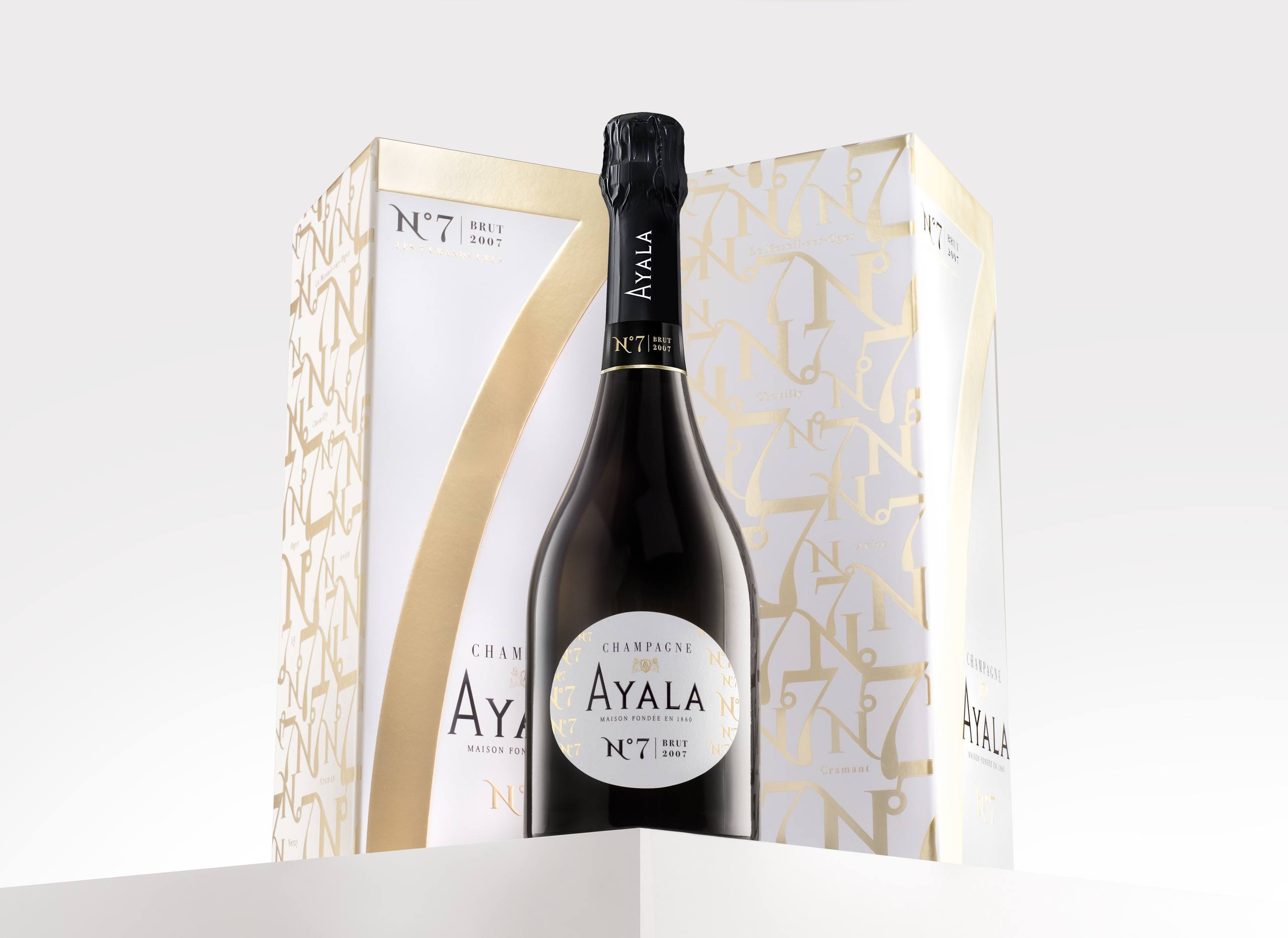 N°7, Les 7 Grands Crus
The Second opus in the Collection AYALA
For the celebration of its 160 years, Champagne AYALA reveals the new opus of its Collection, in limited edition. An ephemeral cuvée, blended from 7 Grands Crus from the Côte des Blancs and from the Montagne de Reims, all from the 2007 vintage. A remarkable expression of the House's savoir-faire.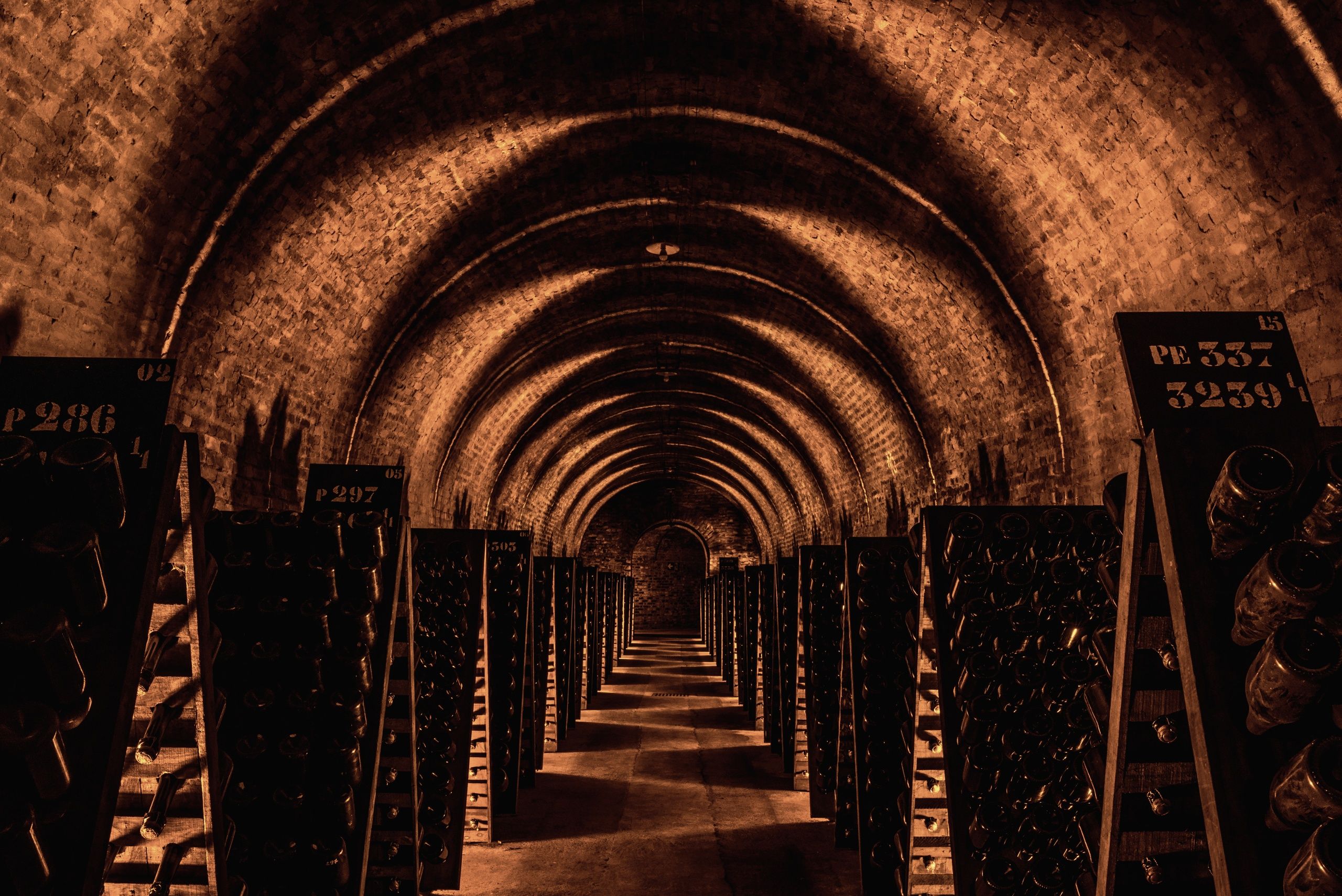 Illumination of the cellars
The House celebrates its 160 years
Champagne AYALA continues to impress its visitors with the illumination of this 160-year-old gem - a unique moment at the heart of the House. In the cellars, the elegant graphic light show and twilight atmosphere now reveal the cuvées resting there.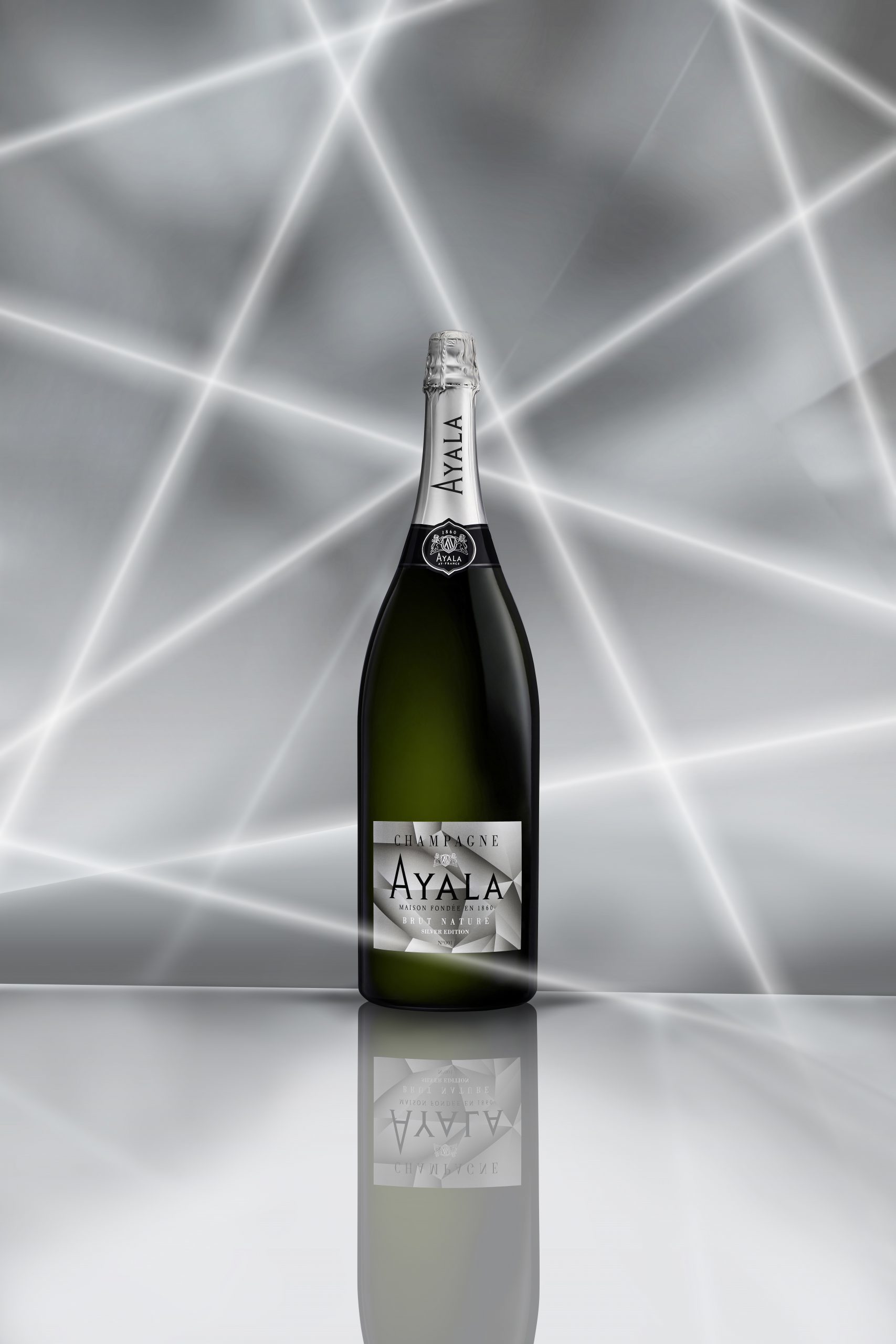 Brut Nature Silver Edition Jeroboam
An authentic style of pureness and precision
For the 2019 festive season, the Brut Nature is available in limited edition in a new big format: the "Silver Edition" Jeroboam, featuring an exclusive gift box numbered from 1 to 200.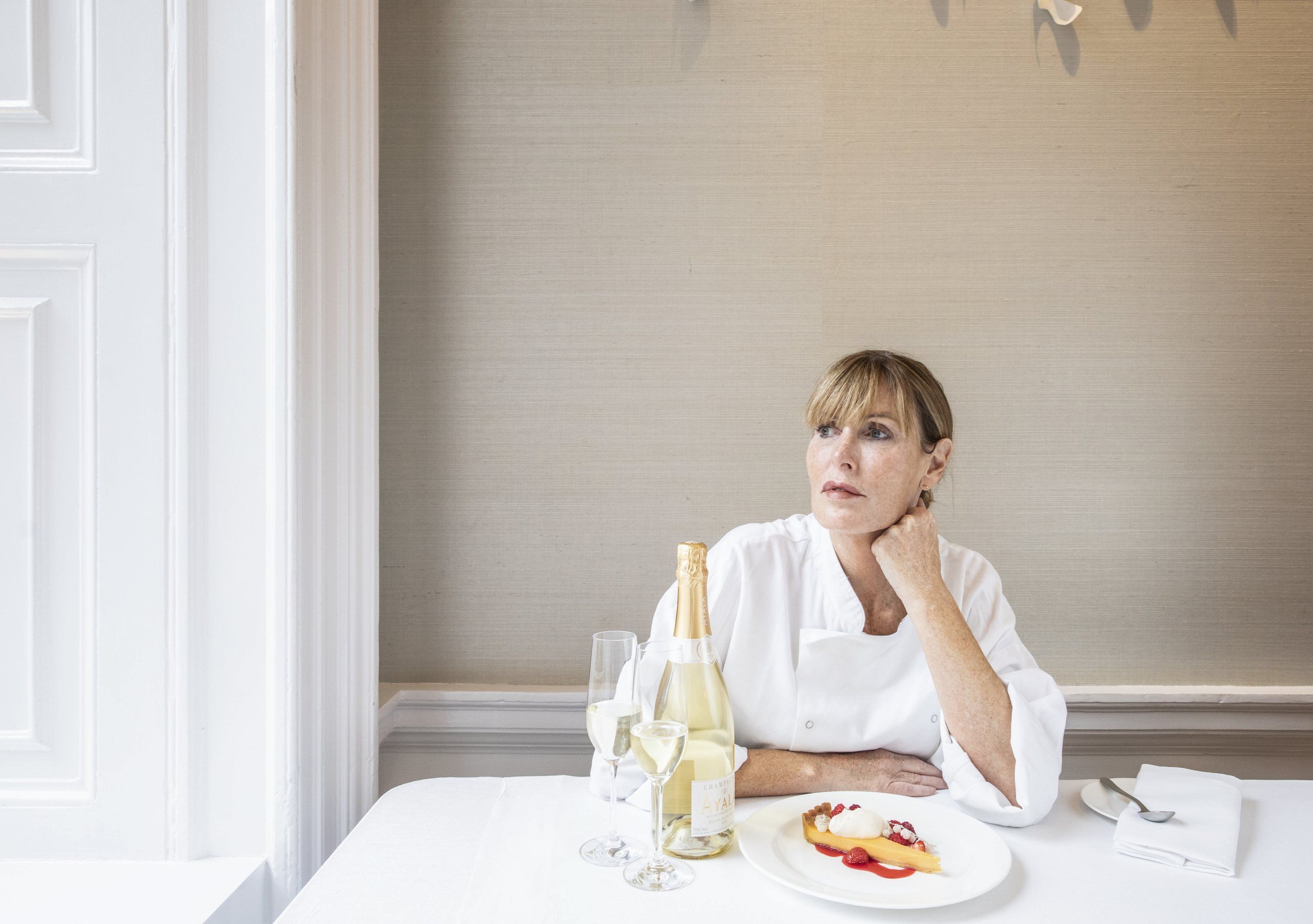 AYALA partner of Squaremeal Female Chef Award
A partnership in the world of gastronomy
The House AYALA is proud to be the official sponsor for the 2nd edition of the Squaremeal Female Chef of the Year Award, that contributes to honor women of the British gastronomic scene. For this occasion, Chefs have created a pairing with Le Blanc de Blancs. In 2019, Skye Gyngell won the award with her lemon tart with strawberries, raspberries and whipped cream.